General LASIK Information
---
Have you considered LASIK?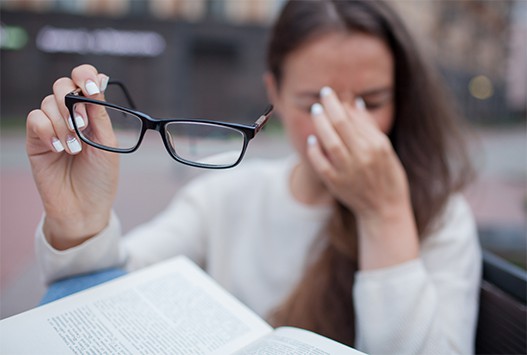 Have you ever wanted to get rid of your glasses or contacts? Start your day by seeing the alarm clock?  Exercise, play sports or swim without the hassle of glasses or contacts? Frustrated when your glasses fog up?
If you answered YES to these questions, you should consider LASIK eye surgery. LASIK has helped millions of people to see without glasses and contacts. Numerous multi-year studies continue to show repeated, excellent results in safety and patient satisfaction with LASIK eye surgery. To help you achieve your personal best vision, Morristown Ophthalmology Associates, P.A. offers in-office, all-laser, iLASIK, LASIK with iLASIK technology. iLASIK uses Wavefront-guided, iDesign technology making it a truly personalized LASIK procedure. If you are seeking an experienced, New Jersey LASIK eye surgeon, Dr. Reisman is fellowship trained in cornea and refractive eye surgery and all of our physicians are certified iLASIK surgeons.
What is LASIK?
LASIK (Laser-Assisted-In-Situ Keratomileusis) is currently one of the most frequently performed elective procedures in the United States. It is a highly effective outpatient procedure used to correct most ranges of nearsightedness, farsightedness and astigmatism. LASIK is an outpatient surgical procedure that uses a cool laser beam to gently reshape the surface of the cornea. This causes little or no discomfort and improves vision. The beam gently pulses to remove a microscopic amount of tissue, allowing images to be more sharply focused on the retina. LASIK is a highly successful procedure that can reduce a person's dependence on glasses or contact lenses. The lifestyle benefits can be tremendous for active and social people. These benefits can enable people to more freely pursue their hobbies, sports activities or career options. LASIK is a non-invasive, refractive procedure using the technology of the excimer laser.

LASIK Eye Surgery
What is iLASIK?
iLASIK, the procedure our surgeons use for LASIK surgery, describes the specific combination of treatment using the IntraLase IFS Advanced Femtosecond Laser and the VISX STAR S4 IR Excimer Laser with iDesign technology.  iLASIK is a personalized, Wavefront-guided procedure that is 100% blade-free. It is the culmination of all of the most advanced technologies for vision correction rolled into one. The "i" in iLASIK stands for innovation and individualization. Click here for further information about iLASIK.
Before LASIK surgery
Prior to LASIK surgery, you will be invited to our Morristown LASIK office for a complete eye health examination, known as your pre-operative LASIK eye exam. During the exam we will perform a series of diagnostic tests to make sure your eyes are suitable for LASIK surgery. Measurements of your corneal thickness will be reviewed and your overall eye health will be checked. Please feel free to ask our LASIK surgeons about some of our unique diagnostic equipment. If it is determined that you are a candidate, our office will help you schedule your LASIK eye surgery, and will provide you with a thorough list of surgery day details.
After LASIK surgery
After LASIK surgery is complete, the corneal flap is put back in place. This flap will naturally adhere to the treated cornea, eliminating the need for sutures. Pressure from the eyelid and other factors will hold the flap in place as it heals, minimizing discomfort. The center of the cornea is now flattened, allowing light rays to be focused more precisely on the retina and images will be seen more sharply. Most LASIK patients notice a dramatic improvement in their vision immediately after the procedure. However, maximum improvement will occur over the next three to four weeks. Both antibiotic and steroid drops will be used for a period of two weeks following LASIK surgery to ensure proper healing. Artificial tears will also be used abundantly to help keep the cornea smooth and moist during the healing period.
Follow-Up after LASIK
The final outcome and speed of healing of the LASIK procedure is directly related to the care that is taken of the cornea after the procedure. It is very important to keep all post-operative appointments with your doctor.
Following LASIK surgery, patients usually experience a rapid recovery due to the fact that only a tiny portion of the eye is actually operated on. Most of our patients are able to drive themselves back to our office the day following their surgery to meet with their surgeon for a follow-up appointment. Because of its efficiency and effectiveness, LASIK surgery is the most popular form of refractive surgery. It is estimated to account for 95 percent of the laser vision correction procedures that are performed today. If you would like more information about iLASIK surgery, or to schedule a complimentary consultation, please contact our office at (973) 267-1113.
LASIK Facts
There have been no reported cases of blindness after LASIK surgery.
Millions of LASIK surgeries have been performed.
The FDA approved LASIK surgery.
LASIK experience and cost may vary.
In 2005 the American Academy of Ophthalmology performed a LASIK safety study and determined it was safe and effective.
Pre-operative LASIK consultation is mandatory for determining LASIK candidacy.
Dr. Reisman is a certified iLASIK eye surgeon.
LASIK Research
While selecting a LASIK surgeon, here are some questions to ask:
Does your office offer in-office iLASIK surgery with Wavefront-guided iDesign technology?
How many LASIK procedures have you performed?
Where did you receive your LASIK training?
What certifications do you have related to LASIK?
What is the difference between LASIK and PRK, and what is best for me?
Should I choose a lens implant instead of LASIK?
Can I speak to any of your iLASIK patients?
Is your LASIK technology continually updated?