Robert G. Barone, M.D., F.A.C.S.
---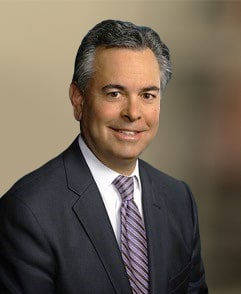 Robert G. Barone, M.D., FACS, a Board-Certified Ophthalmologist and fellowship-trained vitreoretinal surgeon, joined the staff of Morristown Ophthalmology Associates, PA in 2006.
Dr. Barone received his bachelor's degree in chemistry from Georgetown University and his medical degree from Georgetown University Medical School. He completed a medical internship and an ophthalmology residency at the University of Medicine and Dentistry of New Jersey. After practicing general ophthalmology for two years in New York, Dr. Barone completed a medical retinal and electrophysiology fellowship at New York University. The following year, he completed a second fellowship at New York Hospital – Cornell Medical Center in surgical retinal and ocular trauma.
Dr. Barone is a member of many prestigious societies including the American Society of Vitreo Retinal Specialists, the American Academy of Ophthalmology, and the American College of Surgeons. He is also past President of New Jersey Retinal Society.
Dr. Barone's current interests are in the treatment of diabetic retinopathy, retinal detachments, and macular degeneration. He has co-authored a chapter on retinal detachment repair in a comprehensive retinal text. He has also been published in the journal Retina. Currently, he is a clinical instructor of ophthalmology at UMDNJ.