Patient Financing
---
Morristown Ophthalmology Associates, PA offers several financing options to make vision correction affordable. The application process is fast, easy and of course completely confidential, 24 hours a day, 7 days a week. Get started by applying today!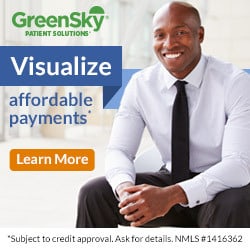 Other Options
---
Insurance: We accept most major insurance plans. Please call our office to determine if we can accept your insurance and help you learn the exact coverage and vision benefits offered under your plan.
Flexible Spending: Flexible spending accounts are offered by many employers to help with medical expenses. They utilize pre-tax dollars to pay for medical procedures and can be used for LASIK, saving you up to 50%. To find out if your company offers flex spending, please check with your employer.
Credit Cards: We accept most major credit cards, please call us for details at (973) 267-1113.